Azumanga Daioh is series based on a manga of the same name by Azuma Kiyohiko. What makes Azumanga Daioh unique is that it doesn't really have a plot. The series is basically about a group of girls and their daily high school experiences, from cultural festivals, to summer vacations. There is no on-going storyline or anything like that. Most of the events that occur are pretty random.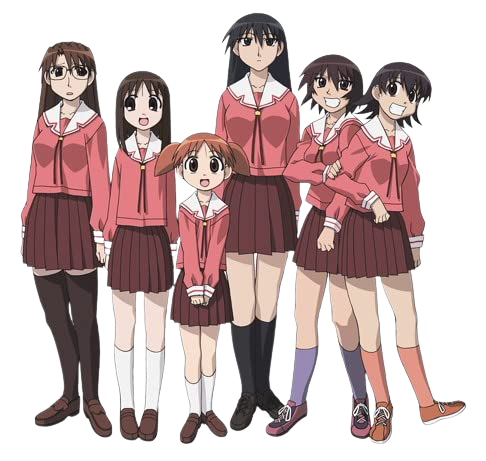 All of the girls in Azumanga Daioh.
Azumanga Daioh sounds like it should be pretty damn boring. After all, who wants to see a show about high school? It's not. It's funny, and it's sweet, and sometimes it's heartbreaking. The show revolves around the main characters and their different personalities. Even though it amounts to a series of evenly spaced jokes, there are places that are too ridiculous for words, yet utterly believable. There's a great deal of wit and visual humour, and very little slapstick.
Characters